Pumpkin Patches and More.org
The Atlanta area of Georgia's Pumpkin Patches, Corn Mazes, Hay Rides and More
Where you can find a pumpkin patch, corn maze, safe trick-or-treating, hayrides and other Fall and Halloween fun near you! Many corn mazes and hayrides are still open in November! Be sure to scroll down the page, some are big, and the top of the page looks the same! Click here to see what a trip to a pumpkin patch or corn maze is like! And the latest craze: Zombie Paintball! Want to make the worlds best pumpkin pie, from a fresh pumpkin? What is the typical price for pumpkins in October 2015? National average is around 50 cents per pound, or $5 for a basketball-sized pumpkin. NEW: Make your own Halloween Minecraft Costumes (Steve, Creeper, etc.)
How to make your carved pumpkin last longer! - A few farms still have pumpkins in bulk for sale - click here for info.
Farmers: Write me if you will have bulk pumpkins in 2014 to sell locally or to ship!

Click here to add this page to your favorites list! Updated daily!
Please tell the farms you found them here - and ask them to update their information!!!
Southern Bell Farm Photos
October 2006 and 2008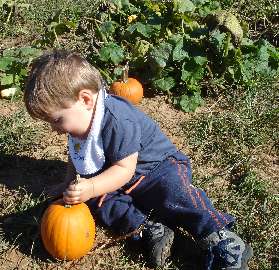 Baby finds a pumpkin he likes!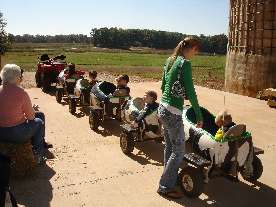 The cow train is popular with all the kids. I wish they had one for adults!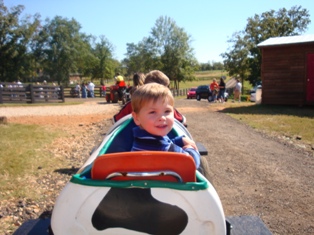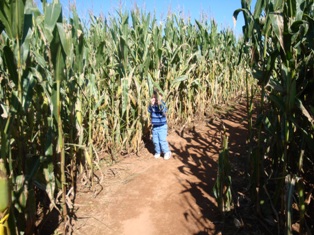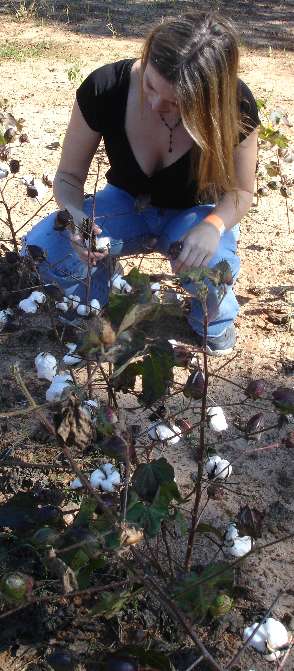 You can pick your own cotton! It's so soft and fluffy!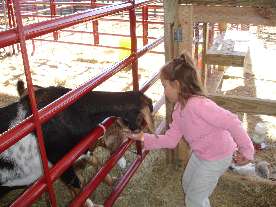 The petting zoo has goats, a cow, pigs, chickens, pigs, horses, and more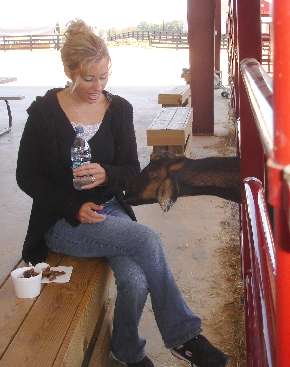 The goats won't take no for an answer!
Lids, Rings, Jars, mixes, pectin, etc.

Need lids, rings and replacement jars? Or pectin to make jam, spaghetti sauce or salsa mix or pickle mixes? Get them all here, and usually at lower prices than your local store!