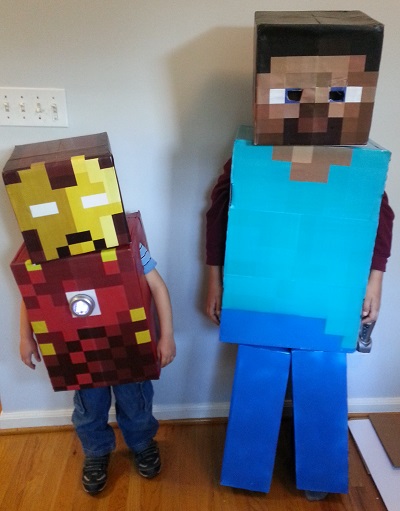 This is Page 2 of How to make a Minecraft costume for you children.
2. Locate a high resolution image online
You will need to see what the character looks like and use the high resolution image to scale it and print it to make the "skin" or coating for the boxes. Basically you are going to wallpaper the boxes with the pages you print and cut !
The key is to get a 3-D image that has all sides of the figure. Those called "Papercraft images" work well, I found. For example, I Googled "Papercraft Minecraft Steve images" and I found this one for Steve. For any other character, like a Creeper" just change "Steve" to that name in your Google search.
Download the image to your computer. Be sure to note where you saved it, so you can open it for editting!
Do you know of any more pumpkin patches, corn mazes, or other special Halloween events? Please tell me about them - Click here to write to me!
---