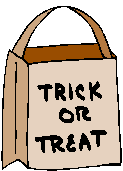 Pumpkin recipes: roasted seeds, pumpkin pies, bread, pumpkin muffins, cookies, soup and more
I know it's trendy to try to put pumpkin in almost anything and everything; but I've skipped the mediocre recipes - these are only the best of the best.
Pumpkin recipes
And you can bet that if your guests don't like pumpkin, they WILL like apple desserts and products!
Apple recipes:
Other recipes, canning and freezing directions
Pumpkin Nutritional Facts
The pumpkin, a bright, orange-colored squash, is a powerhouse of nutrients. Pumpkins are a great source of vitamin A, in the form of beta carotene. They are also high in calcium, potassium, phosphorous and vitamin C. Pumpkins are a good source of dietary fiber and contain only a trace of fat and no cholesterol.
Nutritional Analysis
Serving size 1/2 cup (122 g) (4.3 oz.) cooked
Calories 25
Protein 1 g
Carbohydrate 6 g
Fat 0 g
Cholesterol 1 mg
Sodium 1 mg
Dietary fiber 2 g

Pumpkins are grown in most of the United States and many other countries, except in tropical and semi-tropical climates. They don't do well in Florida, for example. The most popular carving varieties include Big Mac, Mammoth Gold, Baby Moon, Jack-o-Lantern and Connecticut Field. Other varieties include types intended to be eaten such as Small Sugar, Green Cushaw and Golden Cushaw. Thin skinned varieties include Connecticut Field, Baby Moon and Jack-o-Lantern.
A Buyer's Guide To Pumpkins
When buying pumpkins, select a firm, heavy pumpkin without blemishes or spots.
Look for pumpkins with a rich, orange color and an attached, dry stem.
A well-formed, heavy pumpkin will have more meat, less waste and a sweeter flavor than lighter weight pumpkins.
Avoid pumpkins with scars or cracks.
If stored in a cool (50 degrees F), dry, well-ventilated place, pumpkins will last three or four months. If kept at room temperature, pumpkins will keep for about one month.
Pumpkin puree can be refrigerated for 3-5 days or frozen for later use (up to a year in the freezer). One 2 to 2 1/2 pound pumpkin equals 1 1/2 cups of pumpkin puree (enough for one pie).
Small, two- to three-pound pie pumpkins are easiest to use in cooking.
Ways to Enjoy Pumpkins
Carve a pumpkin to make a jack-o-lantern for Halloween. Note: a candle placed in a glass is a safer way to illuminate a jack-o-lantern and allows the flame to last longer. And the small battery powered "tea lights" are even better!
Use a pie pumpkin to make bread or muffins.
Use miniature pumpkins to create interesting decorations, containers or soup bowls.
Roast pumpkin seeds from any type of pumpkin for a different, delicious snack. To roast, dry pumpkin seeds at room temperature for two or three days. Toss one cup of seeds with 1 tablespoon of butter or vegetable oil and toast at 350 degrees F until lightly browned. Add salt to taste.
Low Sugar Pumpkin Pie
Traditional recipe usually has more than 300 calories per serving. Yikes! here is a lower calorie version!

The recipe calls for one chilled, uncooked pastry shell, three eggs, one teaspoon pumpkin pie spices, two tablespoons melted margarine, one and a half cups cooked or canned pumpkin, one and a half cups scalded skim milk, and one tablespoon sugar substitute.

Beat eggs and add, in order, spices, salt, sweetener, melted margarine, pumpkin and scalded milk. Pour into pastry shell. Bake at 450 degrees for 10 minutes. Turn oven to 325 and continue to bake for 30 minutes.

The recipe yields six servings. Each piece has 204 calories, 18 grams of carbohydrates, 7 grams of protein, 12 grams of fat and 226 milligrams of sodium.

1 1/3 c flour
2 egg whites
1/3 c sugar
1 c evaporated skimmed
three quarters tsp salt
milk
2 tbsp shortening
1 tsp cinnamon
2 tbsp margarine
one half tsp ginger
4-5 tbsp ice water
15 oz pumpkin (in can)

This recipe makes about 10 servings and can easily be eaten by diabetics due to its low sugar content.

1. Mix flour, 1 tbsp salt and 1 tbsp of sugar in a medium bow. Cut in shortening and margarine until mixture forms coarse crumbs. Mix in ice water until mixture comes together and forms a soft dough. Wrap in plastic and refrigerate for 30 minutes.

2. Preheat oven to 425 degrees. Roll out pastry on floured surface to 1/8 inch thick. Cut into a 12 inch circle. Place in 9 inch plate and press edge.

3. Mix pumpkin, remaining sugar, egg whites, milk, cinnamon, ginger and remaining salt. Pour into pie shell. Bake for 15 minutes.

4. Reduce oven temperature to 350 degrees. Bake for 45-50 minutes or until center is set.

5. Let stand at least 30 minutes before serving
More pumpkin recipes on other websites