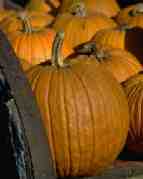 How to Make Healthy Homemade Kettle Corn
How to Make Healthy Kettle Corn
It only takes about 4 minutes to make a batch of your own Kettle corn... but with fewer calories almost no fat. You can do this in either the microwave or a pot on the stove.
Ingredients
1/2 cup unpopped popping corn - Note: there are 2 types of popcorn: and mushroom which is the type you find at farms and fairs. You only rarely see this in any store, I've only found it online, see the box at right. It is more round, without the wings, so it holds up better.
1 Tablespoon butter or coconut oil (the oil is optional if you use a microwave, it just helps the sweetener to stick to the popcornm and we are only adding a trivial amount!)
2 packets of Splenda or Stevia
Directions
Step 1 - Mix all ingredients in the microwave popping bowl or pot
Use a microwave popcorn vessel (I love the silicon one at right. I got it for $5 at Wal-Mart. I see they've gone up to $10 at Walmart, but you can also get them online at right
Step 2 - Pop the corn
Put the lid on the bowl (or pot) and pop the popcorn. It takes between 2 and 4 minutes, depending upon the microwave or heat on your stove. Just listen and when the popping slows to one every 5 or 10 seconds, it's done.
Step 3 - Done!
Wait a minute or two - it is HOT. Then enjoy!
Is kettle corn popcorn healthy?
The USDA says yes! Popcorn is relatively high in fiber - a cup of air-popped popcorn contains just over a gram of fiber. It also contains 1 gram of protein and 6 grams of carbohydrate. It contains no cholesterol, it is virtually fat-free (only 0.1 g per cup) and contains only 100 to 150 calories in a serving of 5 popped cups. You can find a nutrient profile for various popcorn snacks here: then click "Start Your Search Here" and enter "snacks, popcorn".
Popcorn also has a relatively good glycemic index (GI). The GI, which describes how much blood sugar increases after eating foods that contain carbohydrates, is based on a scale from 1 to 100. The higher the value the more your blood sugar will rise. Foods with a high GI are rapidly digested and absorbed; they produce marked fluctuations in blood sugar levels. Low-GI foods, are slowly digested and absorbed; they produce gradual rises in blood sugar and insulin levels. Low GI diets have proven health benefits. They improve both glucose and lipid levels in people with type 1, as well as type 2, diabetes. Because they are slowly absorbed, they help in weight control because they help control appetite and delay hunger.
Microwave popped popcorn, is just like Air-popped popcorn and had has a GI of 55 - at the upper end of low-GI foods. Compare that to an apple with a GI value of 30-40 and 13-16 grams of carbohydrate, or to two slices of white bread with a GI of 88 and 12-14 grams carbohydrates.
As popcorn is 100 percent unprocessed grain, it is a whole-grain food. One serving can provide about 70 percent of the recommended daily intake of whole grain. Popcorn also contains a number of vitamins: folate, niacin, riboflavin, thiamin, pantothenic acid, and vitamins B6, A, E and K. A serving of popcorn contains about 8 percent of the daily value of iron, with lesser amounts of calcium, copper, magnesium, manganese, phosphorus, potassium and zinc.
The popcorn hull is the source of much of the food's nutritional value. Hulls contain beta-carotene, lutein and zeaxanthin that are important in maintaining eye health. They also contain polyphenols with antioxidant and anti-inflammatory properties believed to protect against cancer and cardiovascular disease. Researchers at the University of Scranton, PA, recently reported that popcorn contains up to 300 mg polyphenols per serving which is more than 60 percent of thepolyphenols provided by fruits and vegetables in the average American diet.
These health benefits are derived from air-popped or microwave popcorn. They are reduced by adding too much salt or too much butter or margarine.
Approximate nutritional info:
*

Percent Daily Values are based on a 2,000 calorie diet. Your daily values may be higher or lower depending on your calorie needs.
---
Halloween Costumes
Here are some of the most popular Halloween costumes for children this year. For more choices, see our Halloween costumes pages.
Find Related Information and Resources Here!