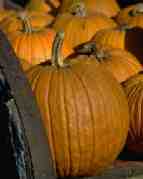 How to Start a Corn MAze - Free Resources to Help get Started
How to Start a Corn Maze: Resources
Are you interested in starting a corn maze operation? Or you are looking for information to help manage your operation better? The information below ought to be of great value to you!
Here are some of the U-pick-specific resources I've found on the internet:
Companies that sell maze designs and/or GPS maze-cutting software
How to start a corn maze or other gri-entertainment operation
Supplies and management services
Water Management and crop enhancements - M&D Enterprises has a water management program which they say will increase the efficiency of water. Reduce runoff which will reduce erosion, increase effectiveness of herbicides, pesticides, and fertilizers, elimination of dry spots on lawns, pastures, crop fields, and alfalfa. Seed treatment for germination and root growth. A liquid micronutritional fertilizer supplement to help maximize crop yield.
Looking for crates or bins to ship your pumpkins?
This company (not affiliated with us) sells them.
http://www.montepkg.com/shop.asp?CatAbbr=BB
http://www.creative-cardboard-boxes.com/large-cardboard-box.html
Growing Tips for Corn Mazes
Farmer's Organizations:
More research for farmers
Newsletters
Michigan State University Fruit Crop Advisory Team (CAT) alerts

Publications, Factsheets, Infosheets
Organizations in the states and Canadian provinces that are interested in berries, small fruit, etc.
General - United States

Fresh Produce Association of the Americas
Georgia Fruit and Vegetable Growers' Association
Michigan State Horticultural Society
Minnesota Fruit and Vegetable Growers Association
New England Produce Council
Northwest Horticultural Council
Texas Produce Association
United Fresh Fruit and Vegetable Association
Washington State Horticultural Association

General - International

Canadian Horticulture Council
Canadian Produce Marketing Association
Fruit Growers Society of Alberta
Histoire naturelle des fraisiers
Ontario Fruit and Vegetable Growers' Association
Ontario Produce Marketing Association
Queensland Fruit and Vegetable Ltd.
Resources
Agricultural Marketing Resource Center (USDA)

Cornell Fruit Resources - Your gateway to information at Cornell University, the New York State Agricultural Experiment Station & related programs.

http://www.hightunnels.org -- This website is part of a USDA-sponsored project that is testing and promoting high tunnel systems in the Central Great Plains.

National Sustainable Agriculture Information Service http://www.attra.ncat.org/horticultural.html

New England Small Farm Institute -- A private non-profit organization supporting beginning farmers and sustainable small scale agriculture throughout New England.

Southern Region Small Fruit Consortium