Pumpkin Patches and More.org
We help you find Pumpkin Patches, Corn Mazes, Hayrides,Haunted Corn Mazes, Fall Festivals and More, all near you!
Where you can find a pumpkin patch, corn maze, safe trick-or-treating, hayrides and other Fall and Halloween fun near you! Many corn mazes and hayrides are still open in November! Be sure to scroll down the page, some are big, and the top of the page looks the same! Click here to see what a trip to a pumpkin patch or corn maze is like! And the latest craze: Zombie Paintball! Want to make the worlds best pumpkin pie, from a fresh pumpkin? What is the typical price for pumpkins in October 2015? National average is around 50 cents per pound, or $5 for a basketball-sized pumpkin. NEW: Make your own Halloween Minecraft Costumes (Steve, Creeper, etc.)
How to make your carved pumpkin last longer! - A few farms still have pumpkins in bulk for sale - click here for info.
Farmers: Write me if you will have bulk pumpkins in 2014 to sell locally or to ship!

Click here to add this page to your favorites list! Updated daily!
Please tell the farms you found them here - and ask them to update their information!!!
This website provides a page for every state in the U.S. and 6 other country pages, listing the pumpkin patches, pick your own (PYO) Pumpkin farms, hay rides, corn mazes, Fall festivals, Halloween festivals and events there. I'm always looking for more to add, so if you encounter any, please email me! So if you have any to add or corrections please let me know! Also help me rate them! Zombie paintball is the latest zombie craze. See this page for a description and to find a zombie paintball event near you. If you want to see a local weigh-off for the largest, giant pumpkin, see this page!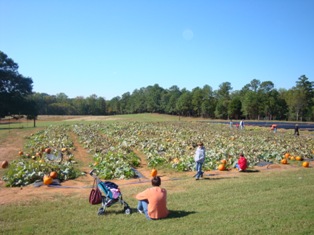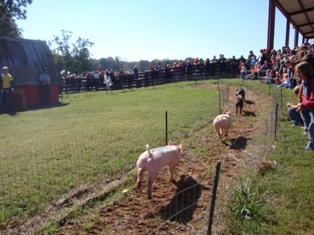 And be sure to tell them you found their farm here - When the farmers or operators hear that visitors are finding the farm on this website, that encourages them to keep their information up to date - and it is free, so there's no reason not to!
Want to do a pumpkin patch fund raiser for your church or organization? Click here! I've located some farms who have pumpkins, both locally and to ship nationally for your fund raiser!
If you have wholesale pumpkins you want to ship and sell in October, write me! for 2013 sales
---
Looking for apple orchards, pick-your-own farms and other types of farm markets? Click here for our our other website, www.PickYourOwn.Org for farms and orchards in your state or country.
Farmers looking for resources to start a corn maze, see this page. And if you are looking for a pumpkin carving artist, to carve a pumplkin for your event, organization or commercial, see this page of pumpkin carving artists!
---
Our other free, informative sites you may like:
EHSO.com- Environmental health and safety information and guidance for the home
ConsumerFraudReporting.org - Information about identity theft, frauds and scams; how to report them and how to protect your identity.
FitnessAndHealthScience.org - Practical fitness, health and diet information that works.
And our other related websites!
---
Questions, comments, corrections, suggestions or want to recommend a farm to add?
All images and text Copyright © Benivia, LLC 2004-2013 All rights reserved. Disclaimer
Permission is given to link to any page on www.pumpkinpatchesandmore.org